So, I have decided to write this post re meta keywords because I just over heard a web developer argue the fact that meta keywords are still 'a thing' in the SEO industry and it's good practice to include them when deploying sites.
Oh dear god, I'm not a fan of web developers who think they 'know SEO' and in reality have absolutely no idea. I previously mentioned this in my questions to ask an SEO in an interview post – if you're looking to move your search strategy forward, you need a dedicated SEO, not a developer that 'thinks' they know it. Dev, get up to date yo.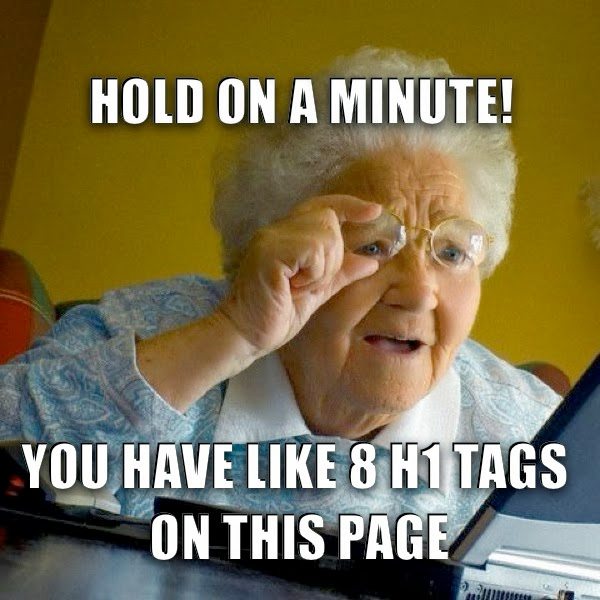 Just to put things into perspective, if you're implementing the meta keywords tag for SEO purposes then you're wasting your time, it's been confirmed that is carries absolutely no weight when ranking your site in the SERP's. If anything, if you are adding it just for the sake of it, your competitors can check the tag to know exactly what keywords you're trying to appear for – so it's a no-brainer to not include it.
If you're unsure what the meta keywords tag is, it's a line of code that tells Google what keywords are associated with your website (i.e the keywords you want to appear for), and it's placed in the header section of your site. Does this look familiar? If not, no need to worry as it doesn't carry any weight.
<meta name="Keywords" content="meta keywords, meta keywords for seo, ha">
Both Google and Bing ignore the meta keywords tag in their ranking algorithms, even Matt Cutts was asked a question 'how much do you use the keywords meta tag in your search results'?
Matt responds: 'Basically not at all'.
.. 'we don't use the meta keywords tag in our search ranking .. other search engines might, but Google doesn't.
I think that's cleared some things up, what do you think in terms of meta keywords tag for SEO? Are you still using them – if so, why? I'd love to hear your thoughts on this subject.